Mountrail County, North Dakota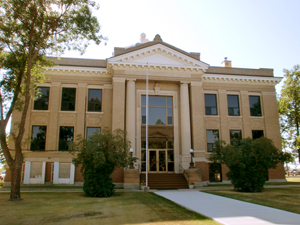 In Mountrail County, we know that change is inevitable.   Situated right in the middle of the oil boom, our communities are facing unprecedented growth.  It is up to us right here, right now to shape that growth in a way that benefits those that live here now, and for our future generations.
It is the heritage of the Roughriders to not only stick it out, but to build a place that we proudly call home—and that is exactly what we are going to do to benefit the people on our communities—Stanley, New Town, and Parshall.
This planning process is about making wise choices today that affect our life tomorrow.  We desire communities that are positive, planned, and progressive.  Apathy will only hurt our communities, so we must mobilize our people in order to manage the growth that we are seeing.
We recognize that our communities have largely worked independently of one another, and it is time to join forces and to work collaboratively to build our county constructively.  We will work together to build an economic development office that serves all of our communities, brings new resources into the county to address our growth, and will support the existing and emerging businesses that call Mountrail County home.
The same Roughrider spirit that built our state and sustained our families through the Great Depression will be the spirit that we call upon to ensure we shape a positive future.  We recognize that the immediate years ahead hold great promise for economic growth.  Building better communities during this time of prosperity is our goal.
©2017 Building Communities, Inc.