Billings County, North Dakota
"Billings County has a citizenry that has undying awe and respect for the beauty of the badlands while at the same time accepting without question the paradoxes presented by Mother Nature."– James Odermann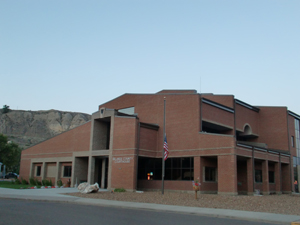 In a world full of special places, Billings County, North Dakota is blessed with natural beauty not seen anywhere else.  As the gateway to the Badlands, we enjoy a truly unique landscape— and a unique opportunity to capitalize on our assets.
In an important way, Billings County is like two counties in one.  On one side, we are a tourist mecca that draws hundreds of thousands of visitors each year.  On the other, we have the potential to capitalize on the Bakken Oil Boom and develop an economy centered on the energy industry.  Combined, the two sides present both opportunities and challenges as we embark on a new plan for our future.
We are fortunate to live in a place of wild natural beauty.  This is extremely important to us and shapes the decisions we make about growth.  While we want to see our communities grow and prosper, we also want that growth to be considerate of our natural environment. 
Our communities are highly desirable places to live.  As the County Seat and only incorporated city in Billings County, Medora enjoys a coveted place in North Dakota as a significant cultural attraction with abundant scenic wonders.  With the Teddy Roosevelt National Park, the Badlands and the Cowboy Hall of Fame, we are a destination for visitors from around the world.  The summer months in Medora are crazy while visitors enjoy all that we have to offer.  Our small population is contained in a community where most properties are owned by a nonprofit corporation:   the Theodore Roosevelt Medora Foundation.  While we have many amenities not usually associated with a town of only 112 people, we still wish to expand opportunities for job creation, small business ownership, recreational facilities and home ownership.  We want to encourage families to move here, bringing new energy and vitality to the area.
Our other communities such as Fryburg, Fairfield and Gorham also enjoy a high quality of life.  Hunting, golfing and hiking are popular throughout the county, including in our unincorporated areas.  The area around Fryburg is also home to the Fryburg Oil Field, an area of rich possibility for expansion of the energy industry.
Billings County is a very special place.  As we think about our future and how to shape it, we want to ensure that its unique natural character is the prominent feature for years to come.  Our love of this place is strong and as deep as the base of the mountains that surround us.  It is a tie that binds us all.
©2017 Building Communities, Inc.