Mercer County, North Dakota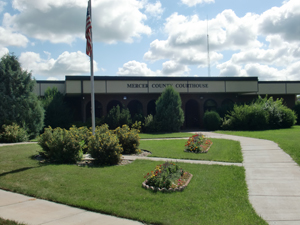 In rural communities throughout America, 18-year-olds are headed off to college or other opportunities, and they are not coming back.   They have nothing to return to.
But in Mercer County North Dakota they are returning—and they are returning in big numbers.
Why?   Economic opportunity. Community livability. Building a better life. Living the dream.  In Mercer County North Dakota!
Mercer County in on the eastern edge of the Bakken Boom, one of the largest economic boom zones in US history.  The county is just close enough to capitalize on the benefits of a roaring economy, but far enough away to control its destiny.  Where neighboring counties are simply trying to hold on for dear life to their community livability, Mercer County is capitalizing on a relatively stable economy over the past 30 years that has established excellent schools, impressive local libraries, responsive local banks, peaceful downtowns, and access to the state's top recreational asset.
Life is good in Mercer County.
Mercer County has strategically selected 10 strategies and five quality of life initiatives designed to shape the inevitable growth in a manner that will bring their 18 year old's 18 year olds back to Mercer County in 2040. 
Of these strategies and initiatives, the most unique—and illustrative of the opportunity at hand—is the Bedroom Community strategy: activities designed to proactively maintain the local quality of life while welcoming new residents to the area.  Bedroom Communities must have proximity to a workforce center.  The Bakken is America's workforce center.  If the Bakken's workers are lucky, these workers may someday enjoy the outstanding communities of Mercer County.
Rarely do circumstances convene that set such a positive stage for a county's future.   Yet just like communities that are desperate for job creation or for growth management, Mercer County must take charge of its future.  This is what this strategic plan is all about.
©2017 Building Communities, Inc.