McLean County, North Dakota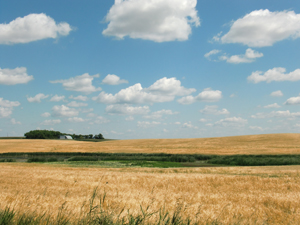 While the nation's attention is focused on the dynamics of the energy industry and how it is impacting McLean County and points west, there is an additional form of energy that this strategic plan also hopes to harness: the energy within the people that live here now.
McLean County is in a state of change—both externally and internally. 
While the impacts of the oil industry are not as dramatic as they are in several nearby counties, the impacts are real.   In many ways, the impacts are very positive.   In general, strong school districts are getting stronger and healthy hospitals and medical clinics are getting healthier.  Indeed, McLean County has a high quality of life, and this plan is all about keeping that way.
The Steering Committee recognizes, however, that it is up to the people of the county to shape the change, and this only can come from taking a proactive stance.  This stance must include a clear plan, enhanced capacity to implement the plan, and a unified citizenry that is interested in working together and moving forward as a team.  This team should be equally comprised of long-standing residents as well as newcomers discovering the beauty of the county.
The Steering Committee sees a bright future ahead that is lit by bright skies and wide open spaces.  Many of the people that live in McLean County sense something different lighting their way.  Steering Committee members spoke of the light being like a Monet painting—colors that have an impressionism art movement quality.    This plan is their canvas, and the Steering Committee invites the entire county to pick up their brush and secure an even brighter future for the years ahead.
©2017 Building Communities, Inc.