Sipaulovi, Arizona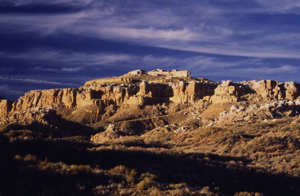 It may appear from our central geographic location at the crossroads of Hwy 87 and Hwy 264, in the heart of the Hopi Nation,that the world revolves around our Village of Sipaulovi. But in true Hopi spirit and tradition, it is just the opposite. We, Sipaulovi, revolve around the world. We have come together to lead our village into economic prosperity, while protecting our culture, through the foresight of our sacred Hopi values and the strategic practices of the contemporary world that are good and have worth to our people.
Using the Hopi concept of tuna tya: vision, foresight and mechanics, we created this plan as a road map to a better life for everyone. We desire to create an economy within our village that supports our independence and self-sufficiency, which in turn serves to create a better place for all of us around the world. We have chosen to share our culture and values with others and want to make that experience as positive as we can. Therefore, we have chosen several strategies focused on tourism that will enhance the services we can provide visitors through convenience and modern accommodations.
A plan focused on guest services, in which the village has had the foresight to set aside 15 acres to establish a gas station, hotel, business offices, a restaurant and other accommodations for visitors, will be central to our downtown development and tourism strategies. Providing educational opportunities to our youth in the business and hospitality industries through a business incubator will also be critical to our vision of economic vitality.
We recognize the need to improve our infrastructure. Our people and our visitors will need clean, working accommodations. Our infrastructure is currently inadequate to meet those needs. In order to do this, we will need to seek funding sources.
We are also aware of the employment opportunities off of the Hopi Nation and hope to be able provide housing for our people who work in neighboring cities, but want to live among us.
We recognize with foresight and planning, we will be able to be an influence for good among our people and throughout our areas of influence. We will make the world a better place by starting here, in Sipaulovi.
©2017 Building Communities, Inc.