Empowering Regional Planning with Strong, Local Roots
Regional planning is important, but can become meaningless if it is not rooted in local engagement, decisions and action. Building Communities integrates regional planning with local processes in order to maintain local priorities and actions while preserving and enhancing the benefits of regional planning. Here are our two most recent regional plans:
Get the Latest on Community and Economic Development
in Brian's New Book: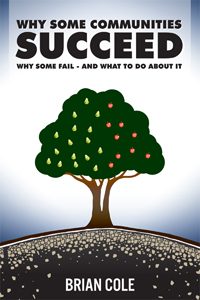 When it comes to creating jobs and improving local quality of life, some communities succeed and others fail. But why? What explains this? Many previous answers to this question have been largely subjective. In his new book—Why Some Communities SUCCEED, Why Some Fail, And What to Do About It—Brian offers a clearly objective analysis of these questions... read more
©2017 Building Communities, Inc.